PUR Compassion Campaign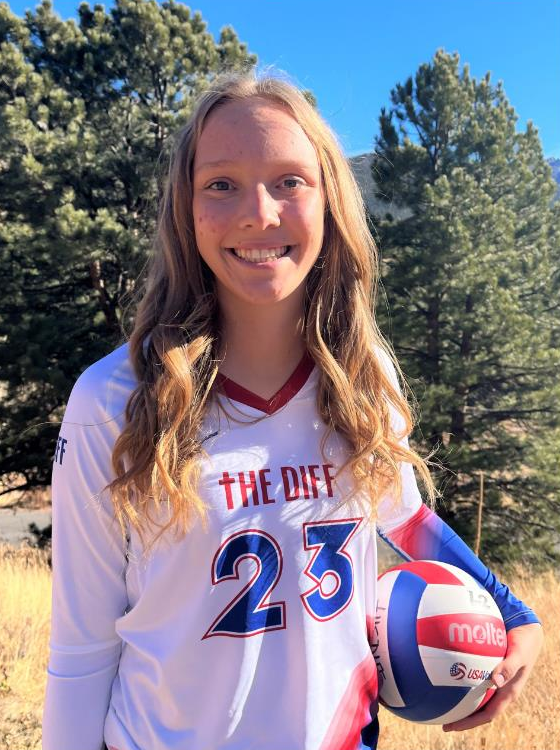 Ellen Jackson Family Support
For: PUR International
Denver, Colorado
Organizer:
Raised: $ 46,825
of $ 50,000
from 356 supporters
Give
THE STORY
The world lost an incredible young lady on June 5, 2022. Julie Ellen (Ellen) Jackson and her dad Brian were traveling home from a club volleyball tournament when they were in a horrible car accident and Ellen tragically passed away.
Anyone who knew Ellen thought of her as a blessing. God's light shined through that beautiful girl. She made everyone's day better and everyone's life better.
Ellen approached everything in life with a smile and a positive attitude. If she ever had a bad day, no one would ever know it. She found the good in everyone and every situation. She could light up a room with her infectious smile. She was a gift to all those around her.
Ellen is a triplet, and her earthly absence will be missed tremendously by her loving family Brian, Kim, Lucy, and Aubrey. She will also be missed immensely by her club and high school volleyball teams, her band, school, and church family!
Some words used to describe Ellen are: Christ-Like, Kind, Compassionate, Loving, Strong, Fearless, Positive, Encouraging, Uplifting, Happy, Hardworking, Never complained. Tenacious, Courageous, Smart, Driven, Determined, Supportive, Thorough (she never did anything halfway), Dedicated, Talented, Fierce, Generous, Uplifting, Energetic, Sweet, Confident, Resilient, Compassionate, Diligent, Considerate, Precious, Pure, Patient, Friendly, Loving, Selfless, Ambitious.
Ellen was planning on attending college to study to be a pharmacist. She loved helping others.
Please join us in raising money to offset the expenses of this tragic event for the Jackson Family.
_______
1 Peter 5: 8-9 "Remember that your family of believers all around the world are going through the same suffering as you are".
This reminder is as heartbreaking as it is comforting. It's comforting because it reminds us that we aren't alone in our suffering. It's not an attack just on us. It's heartbreaking because we know the road that the people "in the suffering" are walking down. We know the hurt. This campaign is for another volleyball family here in the Denver area. They're going through what we started going through 6 months ago. It's tough to describe the strength that comes from knowing that there is an army of people around you that care.
Jehovah Nissi means, The Lord God is my Banner. It comes from the Old Testament. The Israelites were fighting the Amelekites. When Moses would lift his staff in the air, the Israelites would lead the battle. If he dropped his arms, they would start losing. Moses's brother and a friend came to Moses's side and helped hold his arms in the air. Keeping the staff up and allowing the Israelites to win the battle. Moses had an army to help him.
Please come beside this family and help them win this battle. Thank you and we love you!
Ricky
#Finn's Army
PUR Compassion
UPDATES
Get updates on this campaign